About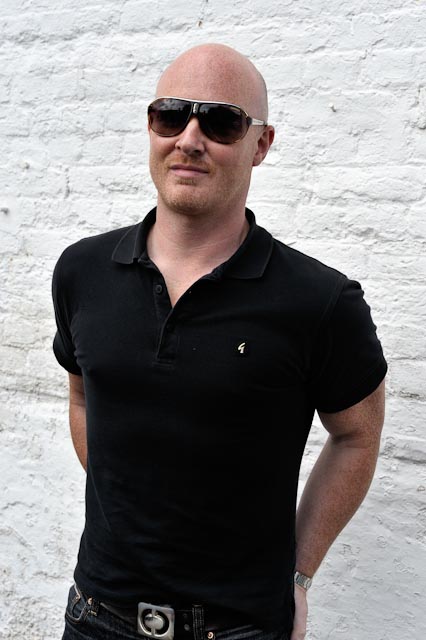 Hi, I'm Aaron and welcome to my website. I love Star Wars, movies, fast cars & beautiful art and design, but above all else I love music.
I've been obsessed with making music (and noise in general) since childhood. With over 20 years spent making music professionally I have been lucky enough to do what I love on a daily basis.
When asked what my influences are, the scope is varied… I like everything from 19th Century French classical music to Punk, to Daft Punk, to Vangelis and Electronica, Bernard Hermann to Blondie, Roxy Music to Radiohead and 80s New Wave.
Alongside releasing music commercially I compose for film and television as well as advertisements. Working to picture is what I love doing most of all – creating original compositions, remix and production work for use in a variety of media.
I enjoy creating and delivering music searches to brief, placing music to picture and developing concepts to clients' needs. In addition to music composition I can also provide sound design and sonic branding. Click to see a list of companies I've worked with.
I have released music under a range of pseudonyms, entering the charts on numerous occasions both as a producer and artist and released albums to critical acclaim and success.
Over the years I've provided remixes and production for a diverse collection of artists. From New Order, Soft Cell, and Depeche Mode to artists like Donna Summer, Paloma Faith and Leann Rimes. There are some examples in the Music Releases section of this site, and whilst this is only a small sample of my work it gives you an idea of what I've done.
Live performances have taken me around the world including Glastonbury, V and The Isle of Wight as well as festivals and shows in Brazil, Australia, Russia, Singapore and beyond.  My background and contacts in all of these areas put me in a great place as a Music Consultant, helping clients to find the right music for their needs whether it's something bespoke or hard to find.
So that was the long intro, in short – I love music, I love making music, and although I have travelled the world and seen some special places, I feel most at home in my studio.
Aaron